NAFFL Youth Flag Football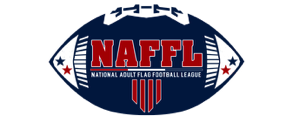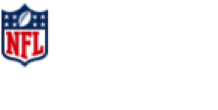 EBH Fitness LLC, d/b/a National Adult Flag Football League ("NAFFL"), and NAFFL affiliates and subsidiaries, including without limitation NAFFL, NAFFL Youth Football, Sun City Showcase (SCS), Top Gun Elite Showcases (TGES), Howard Family Media Group (HFMG), Fieldhouse Sports Entertainment Network (FSEN) (collectively EBH Fitness) requires all potential participants and potential registrants ("Participant" or "Participants") to fully understand, acknowledge and agree to this Refund Policy prior to registering their child/ward. Neither refunds nor future credits will be issued to any Participant due to over scheduling of the Participant or their child/ward. All NAFFL Youth Flag Football programs require a minimum commitment of two hours per week on a Saturday or Sunday depending on the respective league during the scheduled season.  Participants that are unwilling or unable to make that commitment will not receive any refunds or future credits for missed practices or games.
NAFFL discourages Participants from registering only on condition of specific team placement or coach assignment.  In the event Participants are not assigned to a specific team, coach or partnered with specific other participants, even if requested, refunds or future credits will not be issued.
PARTICIPANT REFUND REQUEST
All requests for refunds or future credits related to the season (each, a "Refund Request") will only be considered upon Participant's written notice to the NAFFL at info@nationalaffl.com before the applicable registration deadline (the "Refund Notice Period").  Correspondence must include Team and Participants name to be processed. For the avoidance of doubt, the Refund Notice Period specifically excludes any late registration phase or period permitted in writing by NAFFL.  Notwithstanding anything to the contrary herein, Participant shall not receive any refunds or future credits whatsoever with respect to any Refund Requests received by the NAFFL after expiration of the Refund Notice Period, except in connection with a Force Majeure (as defined by the Force Majeure Cancellation Policy, which is incorporated by reference herein and available here):
▪ All processing fees and donations are NON-REFUNDABLE.
▪ Any refunds issued AFTER the league deadline will be subject to a $30.00 administrative fee that will be subtracted from the total refund amount.
▪ All Refund Requests must be submitted in writing by Participant to the NAFFL as described in this Refund Policy.
▪ In order for a Refund Request to be processed it must be received by the NAFFL before the expiration of the Refund Notice Period.  This does not include refunds or credits to be issued pursuant to a Force Majeure per the terms below.
▪ Refunds issued pursuant to Refund Requests made prior to the expiration of the Refund Notice Period will include the division price and all additional merchandise reflected in the order, minus any discounts applied and the $30.00 administrative fee. This administrative fee is applied to refunds requested after the league deadline. 
▪ Refunds will be issued to the original form of payment.  If the original form of payment is not available to process the refund, as determined by the NAFFL in its sole and absolute discretion, a manual check will be written to the Participant's primary guardian on the account and sent to the address on the account. 
▪ No refunds will be issued for merchandise purchased at time of registration or during the season for any reason with the exception of manufactures defects.  All defects must be reported through the following link Merchandise Inquiry Form to be rectified.
▪ In cases of illness or emergency after expiration of the Notice Refund Period, Participant must provide the NAFFL written documentation of the applicable illness or emergency to consider a future credit request. The NAFFL will consider the request for a future credit in its sole and absolute discretion. No refund will be provided based on illness or emergency.
▪ No refund will be provided for participants whose season has been terminated or suspended due to their parent/or guardian violating the Parent Code of Conduct.
▪ No refund shall be given for any registrant whose parent/guardian provided false information to the NAFFL in the registration process in violation of the Falsifying Information Policy.
Notwithstanding anything to the contrary herein, refunds or credits for future seasons based on the cancellation of the current season by National Flag Football for reasons beyond the control o the NAFFL are specifically governed by the  Force Majeure Cancellation, Refund, and Credit Policy, which is incorporated herein by reference and available here. 
I, FOR MYSELF, MY SPOUSE, AND CHILD/WARD, HAVE READ THIS NAFFL REFUND POLICY FULLY UNDERSTAND ITS TERMS, UNDERSTAND THAT WE HAVE GIVEN UP SUBSTANTIAL RIGHTS BY AGREEING TO IT AND ENTER INTO IT FREELY AND VOLUNTARILY WITHOUT ANY INDUCEMENT.  I, FOR MYSELF, MY SPOUSE, AND CHILD/WARD AGREE TO BE BOUND BY THIS NAFFL REFUND POLICY, FORCE MAJEURE CANCELATION POLICY, AND THE NAFFL TERMS AND CONDITIONS  WHEN IN THE FUTURE I CLICK ON AN "I AGREE," "I CONSENT," OR OTHER SIMILARLY WORDED "BUTTON" OR ENTRY FIELD WITH MY MOUSE, KEYSTROKE, OR OTHER COMPUTER DEVICE, YOUR AGREEMENT OR CONSENT OR WAIVER WILL BE LEGALLY BINDING AND ENFORCEABLE AND THE LEGAL EQUIVALENT OF YOUR HANDWRITTEN SIGNATURE. 
Refund & Future Credit Policy