NAFFL Youth Flag Football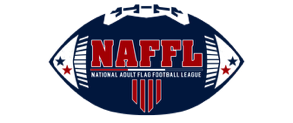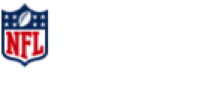 All jerseys and flags (these items are included within the Division Price), as well as any additional merchandise purchased by Participants during the registration process, will be shipped by NAFFL to Participants approximately one to two weeks prior to the scheduled start date of the season. In the event you selected for your jersey to be customized with Jersey Lettering the Jersey is non-refundable and non-returnable.  Jerseys that are customized with Jersey Lettering will be shipped in due course after the completion of the customization.  Jerseys with customized lettering may be delayed as a result of the customization process that is outside the control of National Flag Football.
I, FOR MYSELF, MY SPOUSE, AND CHILD/WARD, HAVE READ THIS JERSEY POLICY FULLY UNDERSTAND ITS TERMS AND AGREE TO ITS TERMS FREELY AND VOLUNTARILY WITHOUT ANY INDUCEMENT.  I, FOR MYSELF, MY SPOUSE, AND CHILD/WARD AGREE TO BE BOUND BY THIS JERSEY POLICY AND THE NAFFL TERMS AND CONDITIONS  WHEN IN THE FUTURE I CLICK ON AN "I AGREE," "I CONSENT," OR OTHER SIMILARLY WORDED "BUTTON" OR ENTRY FIELD WITH MY MOUSE, KEYSTROKE, OR OTHER COMPUTER DEVICE, YOUR AGREEMENT OR CONSENT OR WAIVER WILL BE LEGALLY BINDING AND ENFORCEABLE AND THE LEGAL EQUIVALENT OF YOUR HANDWRITTEN SIGNATURE.