NAFFL Youth Flag Football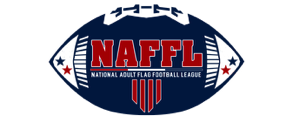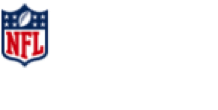 If you are caught falsifying information on this registration, your child/ward will be removed from this program with absolutely no refunds or credit being provided. Teams are formed by SCHOOL and by AGE/GRADE APPROPRIATENESS. The integrity of this league depends on the truthfulness of this information. Therefore, NAFFL reserves the right to request and you agree to provide proof of school, grade, or age. Failure to provide requested proof of school, grade, or age, may also result in your child/ward's removal from this program with no refund in the sole discretion of NAFFL.  This Falsifying Information Policy will be applied consistent with the National Flag Football Refund Policy, which is incorporated herein by reference.
I, FOR MYSELF, MY SPOUSE, AND CHILD/WARD, HAVE READ THIS FALSIFYING INFORMATION  POLICY FULLY UNDERSTAND ITS TERMS,  I, FOR MYSELF, MY SPOUSE, AND CHILD/WARD AGREE TO BE BOUND BY THIS FALSIFYING INFORMATION POLICY,  THE NAFFLTERMS AND CONDITIONS, AND NAFFL REFUND POLICY  WHEN IN THE FUTURE I CLICK ON AN "I AGREE," "I CONSENT," OR OTHER SIMILARLY WORDED "BUTTON" OR ENTRY FIELD WITH MY MOUSE, KEYSTROKE, OR OTHER COMPUTER DEVICE, YOUR AGREEMENT OR CONSENT OR WAIVER WILL BE LEGALLY BINDING AND ENFORCEABLE AND THE LEGAL EQUIVALENT OF YOUR HANDWRITTEN SIGNATURE. 
Falsifying Information Policy