NAFFL Youth Flag Football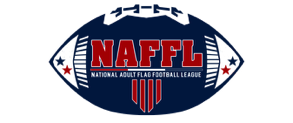 IN CONSIDERATION OF my child/ward being allowed to participate in any way in the EBH Fitness LLC, d/b/a National Adult Flag Football League ("NAFFL"), and NAFFL affiliates and subsidiaries, including without limitation NAFFL, NAFFL Youth Football, Sun City Showcase (SCS), Top Gun Elite Showcases (TGES), Howard Family Media Group (HFMG), Fieldhouse Sports Entertainment Network (FSEN) (collectively EBH Fitness), program, related events and activities, the undersigned acknowledges, appreciates, and agrees that the risk of my child/ward contracting and/or carrying a communicable disease such as MRSA, influenza, and COVID-19 are significant and that the risks association with a communicable disease are dangerous, including the potential for permanent disability and death.  While particular rules, equipment, and personal discipline may reduce these risks, the risks of serious illness does exist; and I agree as follows:
1.       Participation includes possible exposure to and illness from infectious diseases including but not limited to MRSA, influenza, and COVID-19;
2.       FOR MYSELF, SPOUSE, AND CHILD/WARD, I KNOWINGLY AND FREELY ASSUME ALL SUCH RISKS, both known and unknown, EVEN IF ARISING FROM THE NEGLIGENCE OF THE RELEASEES or others, and assume full responsibility for my child/ward's participation;
3.       FOR MYSELF, SPOUSE, AND CHILD/WARD, I willingly agree to comply with all rules, procedures, protocols and conditions for participation for the protection against infectious diseases. If, however, I observe and any unusual or significant hazard during my child/ward's presence or participation, I will remove my child/ward f from participation and bring such to the attention of the nearest official immediately; and,
4.       FOR MYSELF, SPOUSE, AND CHILD/WARD and on behalf of my heirs, assigns, personal representatives and next of kin, HEREBY RELEASE AND HOLD EBH Fitness, their officers, officials, agents, and/or employees, other participants, sponsoring agencies, sponsors, advertisers, and if applicable, owners and lessors of premises used to conduct the event ("RELEASEES"), WITH RESPECT TO ANY AND ALL ILLNESS, DISABILITY, DEATH, or loss or damage to person or property, WHETHER ARISING FROM THE NEGLIGENCE OF RELEASEES OR OTHERWISE, to the fullest extent permitted by law.
I, FOR MYSELF, MY SPOUSE, AND CHILD/WARD, HAVE READ THIS COMMUNICABLE DISEASE WAIVER, FULLY UNDERSTAND ITS TERMS, UNDERSTAND THAT WE HAVE GIVEN UP SUBSTANTIAL RIGHTS BY AGREEING TO IT AND ENTER INTO IT FREELY AND VOLUNTARILY WITHOUT ANY INDUCEMENT.  I, FOR MYSELF, MY SPOUSE, AND CHILD/WARD AGREE TO BE BOUND BY THIS NATIONAL FLAG FOOTBALL COMMUNICABLE DISEASE WAIVER AND THE NATIONAL FLAG FOOTBALL LEAGUE TERMS AND CONDITIONS  WHEN IN THE FUTURE I CLICK ON AN "I AGREE," "I CONSENT," OR OTHER SIMILARLY WORDED "BUTTON" OR ENTRY FIELD WITH MY MOUSE, KEYSTROKE, OR OTHER COMPUTER DEVICE, YOUR AGREEMENT OR CONSENT OR WAIVER WILL BE LEGALLY BINDING AND ENFORCEABLE AND THE LEGAL EQUIVALENT OF YOUR HANDWRITTEN SIGNATURE. 
Communicable Disease Waiver